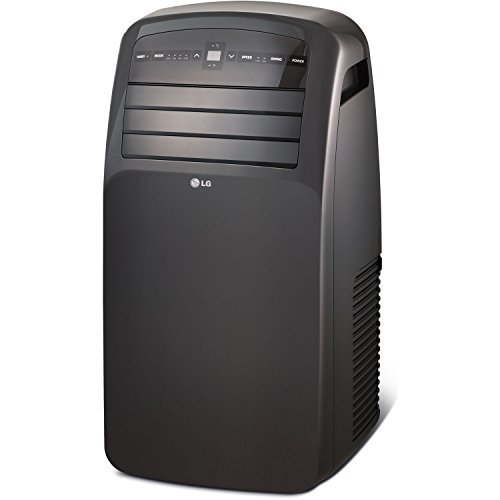 Portable air conditioners require minimal installation and provide great climate control without breaking the bank. In this post, we feature five of the best rated
portable air conditioners
that have proven to work well in a variety of climates. For a complete guide on how to install these convenient air conditioners, please visit our post
Portable Room Air Conditioner Installation
.
Best Rated Portable Air Conditioners
You can click on the photos and links in the descriptions to purchase. For current prices, scroll over the first photo of each portable air conditioner. At times, browser ad-blocking software can interfere with this pricing feature, however.
1.Honeywell 10,000 BTU Portable AC
:
Currently the best selling portable air conditioner on Amazon.com, this Honeywell unit cools areas up to 350 sq. feet. The distinctive feature of this best rated portable AC is that it has a auto-evaporative system that eliminates condensation drip, so there is no bucket or pan to empty. This includes a full function remote control, window vent kit, a flexible exhaust hose, and has a modern LCD display that is easy to use. Click here to purchase.
2. DeLonghi 14,000 BTU Portable AC
:
With 14,000 BTUs, this best rated portable air conditioner cools and dehumidifies rooms up to 550 sq. ft.  It has a no-tools easy installation with the included window kit and hose. It works with a standard 115v outlet (USA), features a 3 in 1 operation (cooling, dehumidifier, and fan only), and a automatically recycles condensation so that no emptying of water is needed. This is a newer model released at the time of this writing.  Click here to buy.
3. LG 12,000 BTU Portable AC
: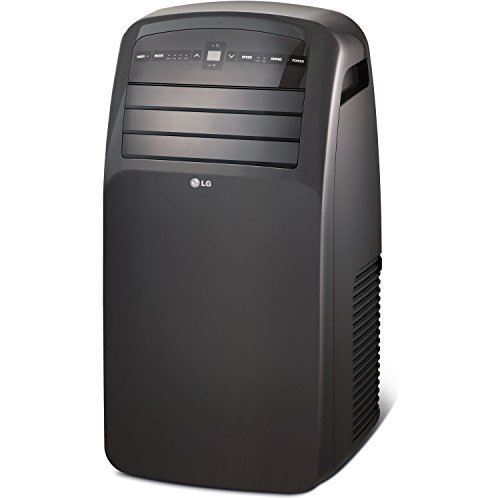 This attractive portable air conditioner cools and dehumidifies spaces up to 400 square feet. It features three fan speeds, three cooling speeds and an energy saver mode. It has a drainage opening for extra condensation if needed, but several owners say they have not had to drain the unit. Keep in mind that the amount of condensation that any portable AC unit creates has to do with the climate of where you live.  Click here to purchase.
4. Haier 14,000 BTU Portable AC Unit with Heater:
Designed for rooms between 500 and 700 square feet, this portable AC not only cools and dehumidifies, but it also heats during winter.  If you are looking for a portable unit that cools larger areas and also heats, this may be the one for you. The two hose feature allows for less condensation and more efficiency. It installs in minutes and includes a removable and reusable filter. Click here to buy.
5. ClimateRight 13,000 BTU Portable AC with Dehumidifier & Heater
:
This versatile portable AC cools and heats areas up to 500 sq. feet. What is unique about this AC is that it works with either dual exhaust vents or with a single vent utilizing the unit's internal air intake. It includes a full-feature remote control and an easy to clean removable filter. Click here to purchase.
Conclusion
Portable air conditioners can provide relief from the summer heat and also warmth during the cold winter months. In this post, we featured five of the best rated portable air conditioners available today, including newer models that eliminate the need to drain the units of condensed water. Other best-selling units can be found here as well.